Video Profile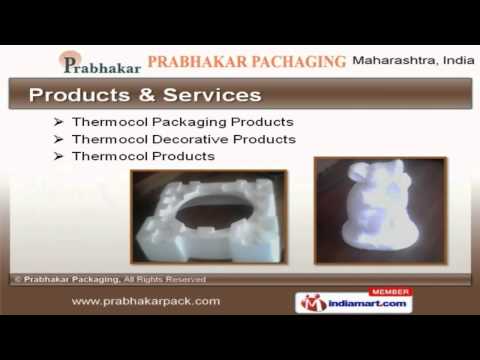 Thermocol Packaging Products & Services by Prabhakar Packaging, Pune
Welcome to Prabhakar Packaging, Offer Thermocol Packaging Products and Services. The company was established in 2010 at Pune. Customer centric organization and Ethical business practices make us different from others. Assured quality products, Timely delivery schedules and variegated payment options make us the first choice of our clients. We offer a wide assortment of Thermocol Packaging and Decorative Products. Our Thermocol Beads and Bubble Sheet are best in the industry amongst others. We offer Adhesive Tapes and Polypropylene Strapping Roll that are in huge demand across the global markets. Polyethylene Foam and Stretch Films offered by us are acknowledged for their functionality. Along with that we offer Consulting Services that are available at industry leading prices. We also provide Thermocol Boxes for Medicine Packaging that are a class apart.
Send us a Quick Message!
Tell Us What Are You Looking For?
View Mobile Number
to reach us quickly