Video Profile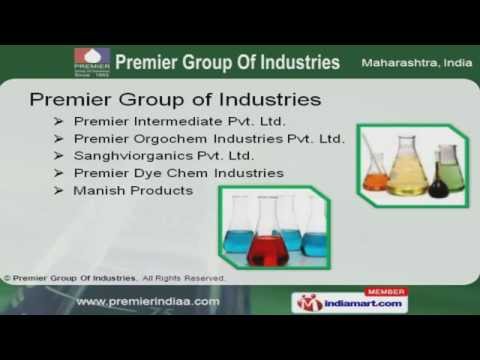 Pharmaceutical Chemicals by Premier Group Of Industries, Mumbai
Welcome to Premier Group of Industries, Manufacturer and Exporter of Chemicals for Industrial Applications. The company was incepted in 1989 in Mumbai. Our state -of-the-art infrastructure helps us to export to Europe, America and other countries. Safe warehousing, customized packaging and international quality standards are the plus points of our organization. Premier Intermediate Private Limited and Manish Products are some of our sister concerned companies. We offer a wide array of Organic, Aromatic and Biocide Chemicals. Organic Chemicals offered by us are widely acclaimed in the market. Our Dyes Intermediates are available at industry leading prices. We also provide Aromatic Chemicals that are in huge demand across the global markets. Along with that we offer Biocide Chemicals that are nothing but the best solution for all your needs.
Send us a Quick Message!
Tell Us What Are You Looking For?
You can also call us on
View Mobile Number
Tell us what you
need
Receive seller
details
Seal the deal
Related Product from Top Suppliers